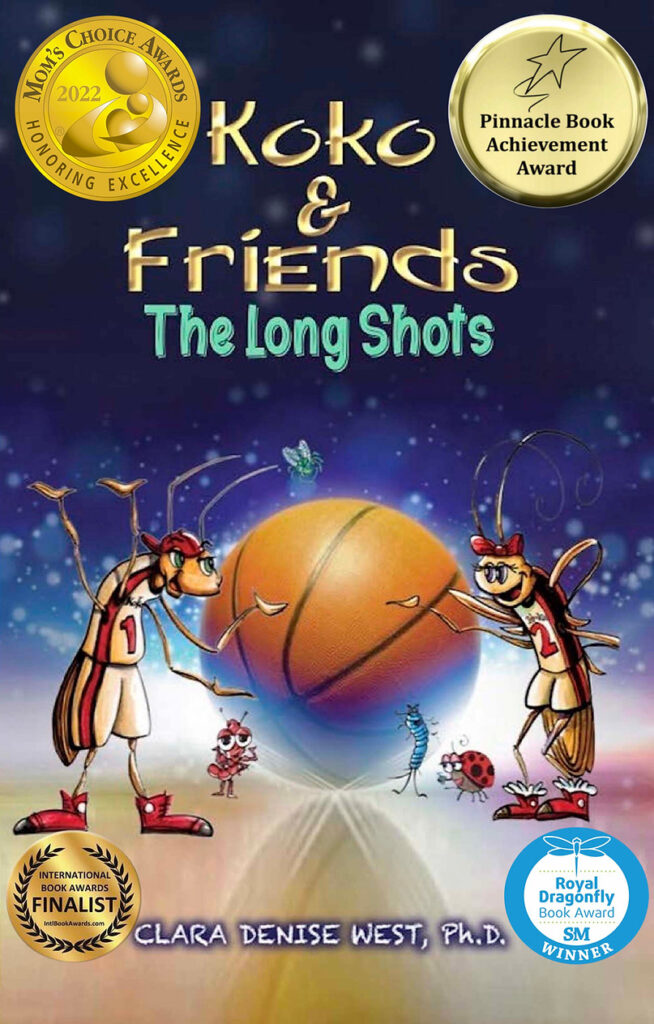 This middle-grade chapter book is about bugs, bullying, and basketball.
When a fumigation fog ravages a thriving basement bug-utopia, a family of ten newly-hatched bugs must survive overwhelming social and emotional challenges to become basketball superstars.
​Koko and his cousins are the  Long Shots, the girls and boys basketball teams. They are not superheroes with superpowers. They're underdogs experiencing the everyday ups and downs of typical school-age children in the bug world.
​Koko is an acronym for "Keep on Keepin' On!" Koko and his cousins represent perseverance-Never, ever, give up! These lovable characters will become—"The Only Bugs You'll Wanna' Hug!!!"
​Author, Dr. Clara Denise West, birthed this project as a result of her then eight-year-old daughter attempting suicide due to peer bullying. Her goal is to use CASEL's social and emotional learning (SEL) competencies to end bullying and save lives.
Available at www.amazon.com/dp/1892313022
Hardcover Picture Books for Early Readers
Bugs. Bullying. Basketball.
"Don't Bug Me!" teaches children who are being bullied, or witness others being being bullied, how to use the power of their voice when someone has said or done hurtful things to them.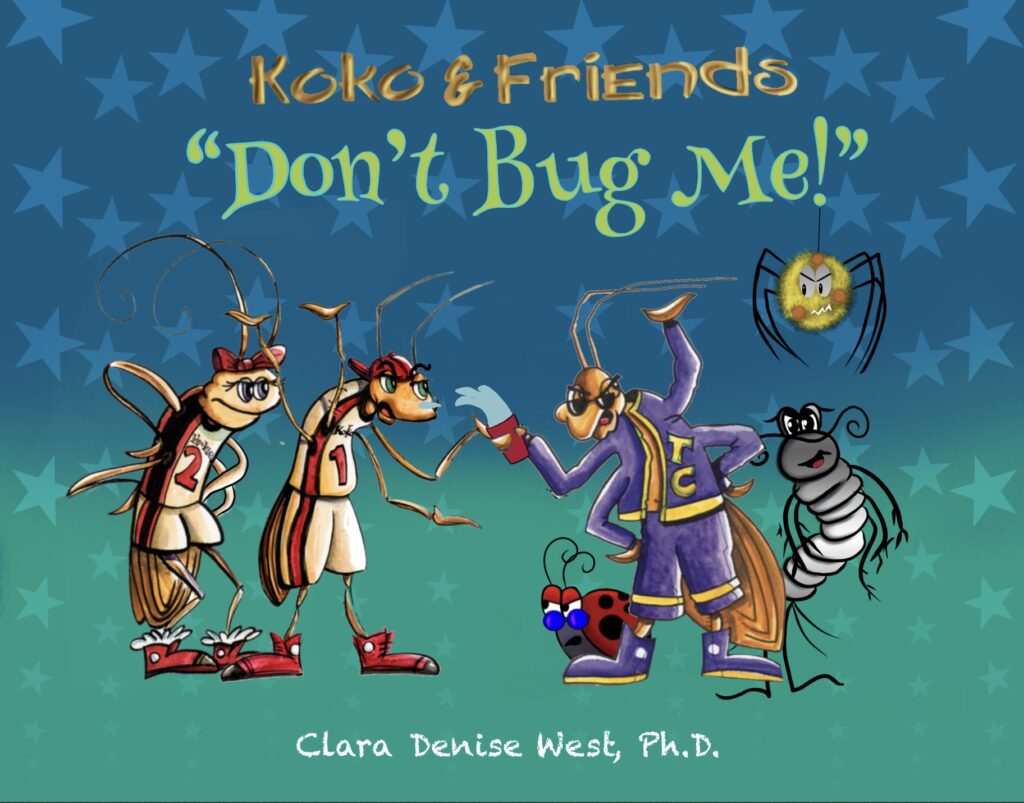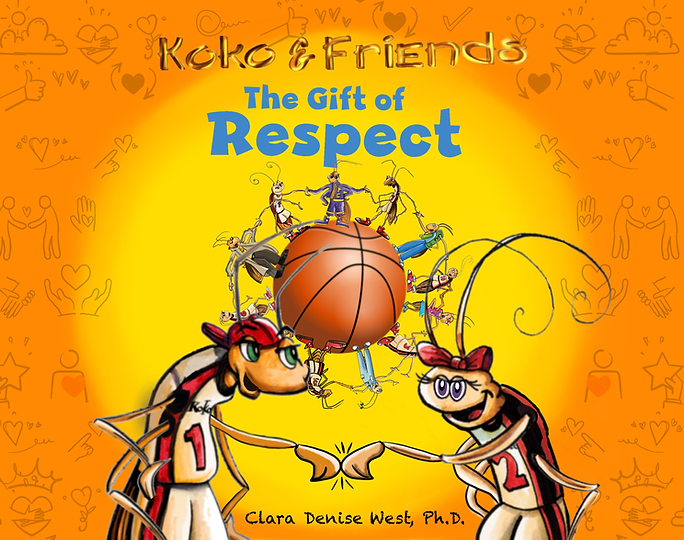 "The Gift of Respect" is one of the most important social skills a child will ever learn. Respect revolves around "treat others the way you want to be treated." Respect is the Gift you give others that almost always comes back to you!
"The Family that Plays Together, Stays Together!" highlights how a friendly game of basketball is an opportunity for family members to improve their basketball skills while encouraging positive sportsmanship, fair play, and support for each other, regardless of the game's outcome. The primary goal is to have fun and spend quality time together.